Toyota named automobile
December 23 2016, Belleville Toyota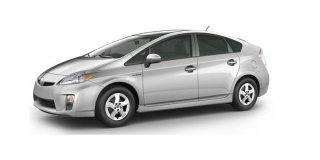 Toyota has been identifed as "Brand of the Year" in the automobile category after receiving the highest Equity score among automobile brands included in the 2012 Harris/Decima EquiTrend study.
The study addressed 956 brands in 24 product catergories. Each brand's Equity score was determined through a composite of three measures: familiarity, perceptions of quality, and consideration for purchase.
Harris/Decima collected the opinions of 13,384 Canadian consumers aged 15 and over during July and August.
It is the second consecutive year Toyota has emerged from the study as the highest ranked automobile brand in Canada.
We spend a lot of time listening to Canadians and adopting their lifestyle wants and needs across our product lineup, said Seiji Ichii, President, Toyota Canada Inc. We value being recognized as Brand of the Year in both 2011 and 2012 as this award speaks directly to Canadians appreciation and consideration of the quality, value-added vehicles Toyota offers.
Apart from Equity, the Harris/Decima EquiTrend study also includes 14 other measures, covering aspects such consumer connectedness to a brand, brand performance versus expectations, perceptions of brand momentum and the level of advocacy among consumers.
Harris/Decima is a long-established marketing research firm in Canada and a division of Harris Interactive, one of the largest global marketing research firms.
Second consecutive year Toyota is highest ranked auto brand in Canada