2019 Toyota RAV4: the best-selling SUV gets even better
January 30 2019,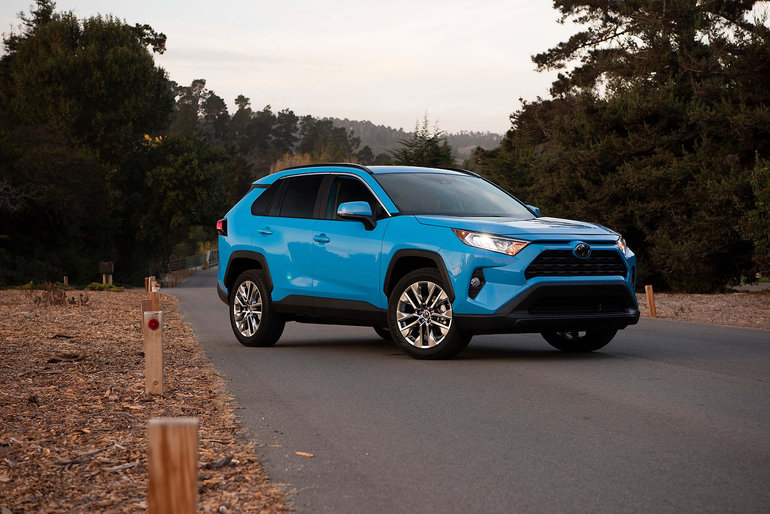 Toyota has always distinguished itself from its competition by offering reliable, comfortable and efficient vehicles that emphasize efficiency and refinement.
This personality has served the Japanese manufacturer very well, but in the last few years Toyota has been trying to inject an added touch of sportiness to the models in its range. The best example is the 2019 Toyota RAV4.
The RAV4 has always been an example of versatility, interior space and comfort. For 2019, the RAV4 is completely redesigned and offers more powerful engines, more dynamic performance, stronger and sharper handling, and a more confident ride.
It's the same Toyota RAV4 you've always loved and one of the best-selling SUVs in its class, but it's now able to meet a wider range of needs.
A powerful engine and several new technologies in the new 2019 Toyota RAV4
The 2019 Toyota RAV4 is certainly not lacking refinement and luxury, no doubt about it. With more than 1,000 liters of cargo space even with all seats in place, the new RAV4 is also surprisingly versatile. No matter the size of your family or the things you need to carry in the trunk, the RAV4 will be there for you.
It offers features to enhance your comfort, such as front heated and ventilated seats, a wireless charger for your mobile device, power seats with memory functions, heated rear seats and multi-zone climate control.
There are also several safety technologies in the new RAV4 including Adaptive Cruise Control, Automatic Braking with Pedestrian Detection, Lane Departure Prevention with Assisted Steering and more. All of this is standard and at no extra cost with the Toyota Safety Sense package.
Under the hood, the 2019 Toyota RAV4 is equipped with a 2.5-liter four-cylinder engine developing 203 horsepower and 184 lb-ft of torque. Highly fuel efficient and the most powerful in its class, this engine has an average fuel consumption rating of only 8.3 liters per 100 kilometers in the city. It can also tow up to 3,500 pounds.
Contact us today at Belleville Toyota to learn more about the new 2019 Toyota RAV4.